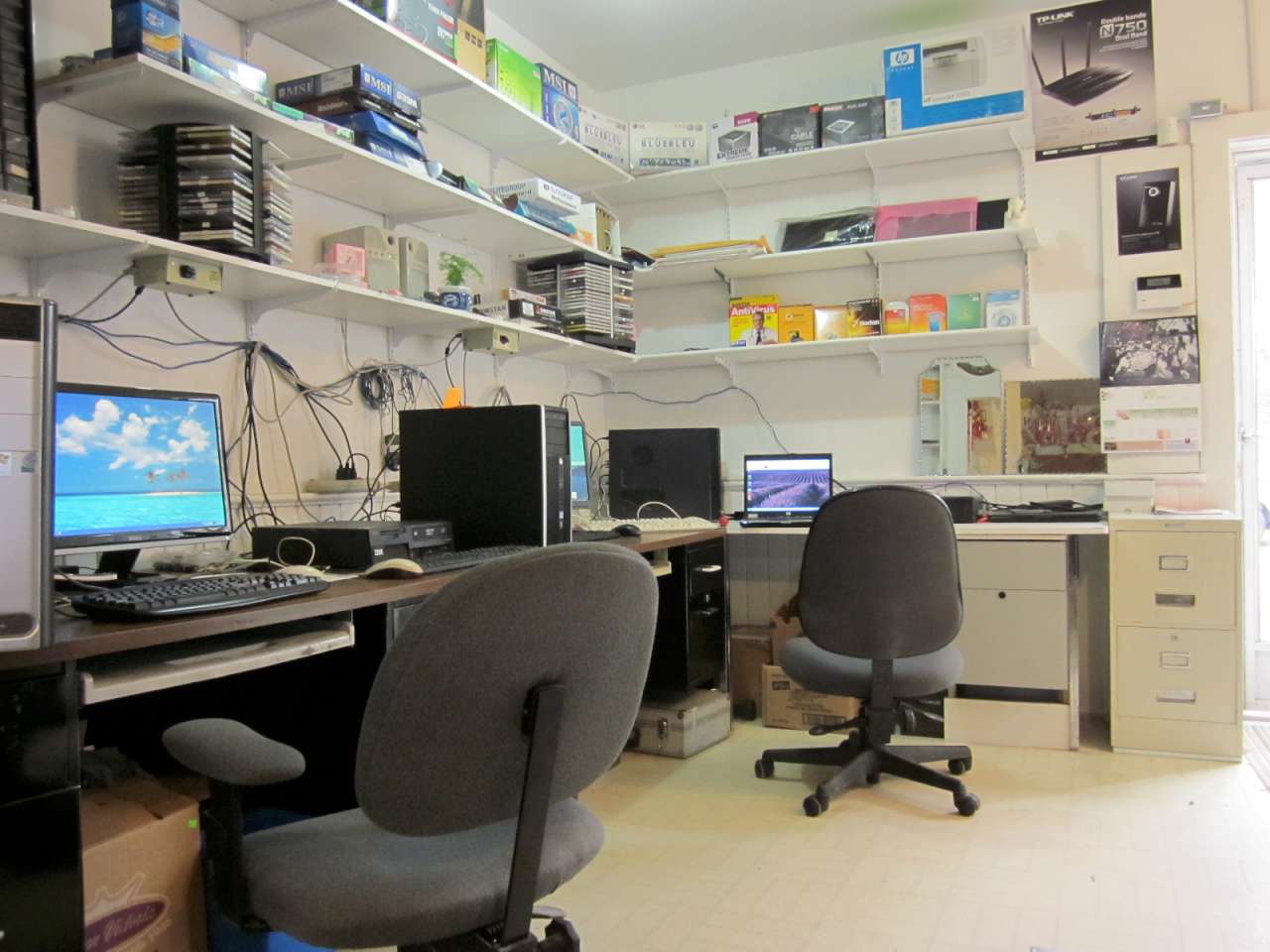 When you have the following issues,
somebody tells you the computer cannot be repaired
somebody tells you the notebook screen is too expensive
your ISP tells your computer has virus or spyware and Internet disconnected
your ISP tells your computer needs an Ethernet card
computer tells you the hard drive needs to be formatted but you have data on it
computer tells you access denied when want to delete some files or folders
after re-load your Windows, cannot access your personal data
after load Operation System, computer no sound and poor on display or cannot print or cannot access Internet
system runs too hot, after click on any programs reaction is too slow or no reaction at all
neither can find your programs on start menu nor data on hard drive
take too long to boot and shut down or lock up and Blue Screen of Death too much
no boot, just "Save Mode" on screen, or can boot by some scary messages pop-up
boot, shut off, boot, shut off - this kind of loop forever
infected by phone scammers or screen locker virus, computer won't work or needs password
Please Contact Us, We
can solve mentioned or non-mentioned problems for you
don't charge diagnosis fee doesn't matter repaired or not
don't charge on hourly rate, charge on flat rate by the job (the lowest price)
supply solutions for a lot of known or unknown situation
Please call us, your issues will get immediate attention. Guarantee the fastest services in the area. Also we can go to your site if you prefer
Our Service in Detail

Build Computer Systems or Configure/Reconfigure Systems
You may buy the parts either from us or somewhere else, then we build for you. And if you buy a new system needs to configure or reconfigure, we can do it for you.


Computer Trouble-Shooting and Repair


Repair computers and computer related equipment. Up-grading, hardware configuration, software installation and trouble-shooting. No charge for unsolved problems.


Notebook Repair


Up-grade Notebook memory and hard drives. Replace or repair keyboards, switches, build-in wireless cards and screens. Recover dead or ill-functioning systems. Make System Recovery Discs. Clean inside and cooling systems for heating problems.


Date Transferring and Recovering


Transfer your data from old systems to new ones or back up to DVDs/CDs/external HDDs or flash drivers, including documents, pictures, musics, messages, e-mail accounts and address books (contacts). Can do these even your system not working or dead.


In-Home or On-Site Services


Can go to your site to conduct the services if you hate too many wires, disconnection and reconnection or any reason or just prefer to. Can pick up and delivery if needed. Also can deliver your order.


Internet Services


Sell the newest Ethernet cards and wireless network cards for both notebooks and desktop PCs, internet wired and wireless routers. Can troubleshoot your internet problems either in our shop or on your site.


DVD/CD Backup


Backup your data on the hard drive or on the floppy diskettes to a DVD/CD or backup your DVD/CDs


Scanning, Copying and Faxing Services


Scan your pictures, your family photos, documents and put them into your Internet Home Page, or send to the people you want to send to. Make Copy or fax your documents for you


Local Area Networking


Plan, install and maintenance for small Local Area Networking, home net-working. Setup printer, document, and information sharing.


Trade-in and Recycling Computers, Notebooks and Tablets


Accept trade-ins and also recycle of your unusable computers, notebooks and tablets.


Up-grading


Do all the possible upgrading including Motherboard, CPU, Memory, Hard Disk Drive and Operation Systems (Windows). Free estimates and checking up. Advise the best way to upgrade your system.


Free Computer Consultation and System Diagnosis


Free computer consultation and system diagnosis either by phone or in our office.